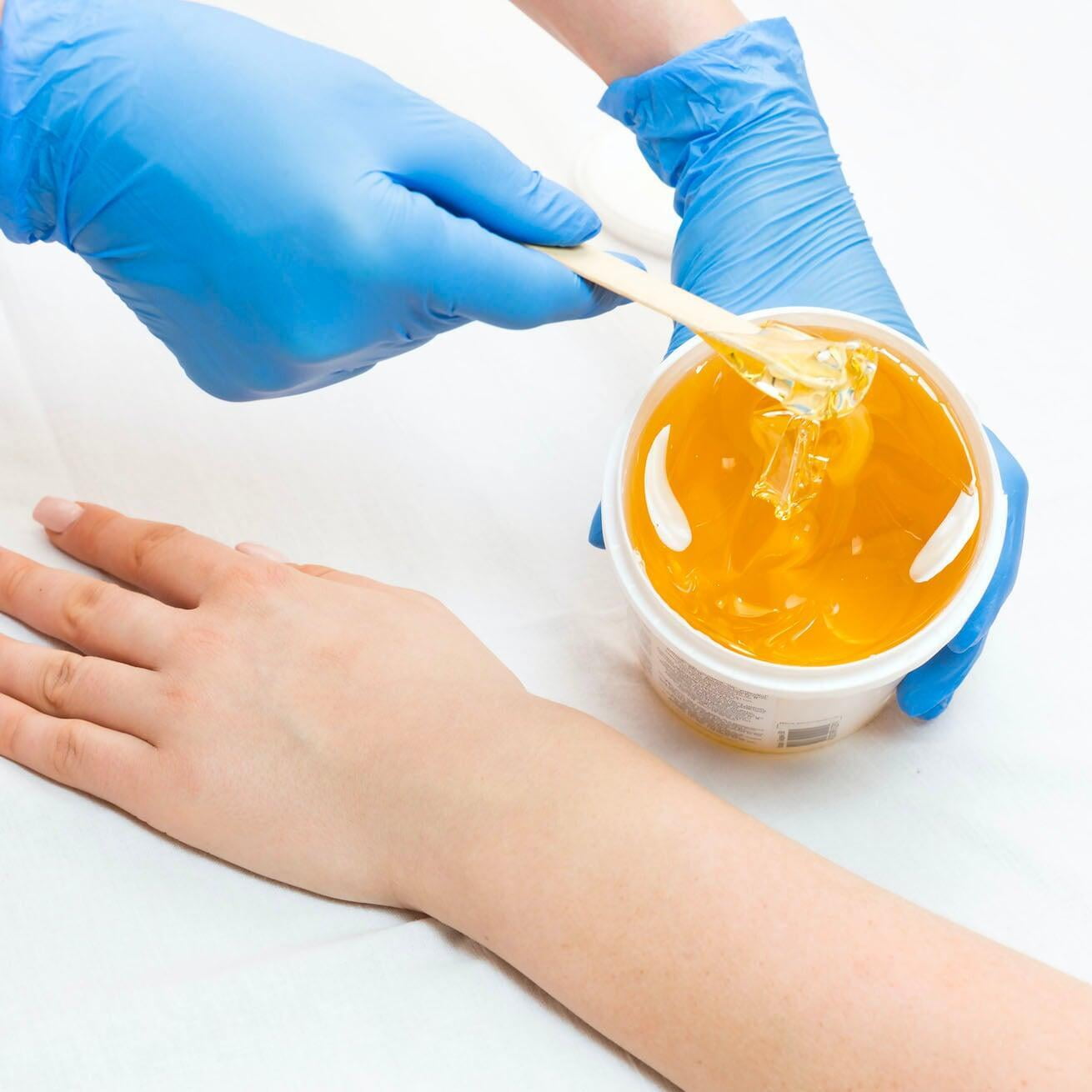 For some women, unwanted hairs are a real problem. Some have light, slow growing hair, while others
must shave every other day to keep their legs smooth. But often razors cause irritation and cuts. That is
if you could forget about this problem for a long time and just enjoy smooth skin without unwanted
hair. Did you ever think about it?
Fortunately, today there are other ways to get rid of unwanted hair besides using razor blades, such as
waxing or sugaring. Sugaring is becoming more popular every day. Why do women prefer this method of

getting rid of unwanted hair? Let us take a closer look at what sugaring is and what its advantage is.

Sugaring was used a long time ago, back in ancient Egypt. Nowadays it has become very popular again.
Sugaring is one of the most effective ways to forget about unnecessary hairs for a long time. It will help

to get rid of hairs on any part of the body, whether it is the legs or armpits, face or buttocks, or the bikini

area.

The procedure is based on sugar or caramel paste. The preheated paste is applied to the skin area with

hairs in a certain way, and then the hairs are removed together with sticky paste. Caramel envelops the

hairs and pulls them out with the bulb. If you do the right procedure or consult a specialist, you can forget about unwanted hairs for a month.
Now you know what sugaring is, let us take a closer look at its benefits.The benefits of sugaring over other hair removal products.
Anyone can do the procedure, this cosmetic procedure has almost no contraindications.
Do not do it in
the presence of skin diseases, diabetes, varicose veins, epilepsy and allergies to honey, sugar, and citrus.
You cannot do caramel depilation during pregnancy, menstruation, alcohol intoxication.
-The cost of sugaring is much lower than electrolysis and laser hair removal.
-No irritation
After this procedure rarely appears irritation, perhaps, it is the best way to remove hair for owners ofsensitive skin. Caramel depilation is perfect for removing hair in intimate places, but there is very sensitive skin.
- Natural

Paste is made from natural ingredients, so sugaring is safe and environmentally friendly.

After the procedure, you will forget about hairs for three to four weeks and will enjoy smooth skin. With each cosmetic operation, the hairs will become lighter and thinner.
- Compared to waxing, you can remove the hairs shorter, it is enough to have hairs 3 mm in length, and
not wait until they become quite long.
Making sugaring is very good for the skin, as the paste nourishes the skin, removes dead cells and brightens pigment spots.
At Vancouver Green Spa, we specialize in sugaring. Our most popular treatment is
Brazilian sugaring, and we do sugaring hair removal very safely.
Book your appointment with us today.