Nourishing Cream with Raspberry seed oil, and Organic Rose Otto Oil
50 ml
This light nourishing cream ensures perfect skin nutrition and hydration. It effectively restores the skin`s balance for a feeling of optimal well-being. Velvety aroma of Organic Rosa Damascena (Rose Otto) brings relaxation and comfort to the skin, making the beauty ritual so adorable.
As a day cream, it works perfectly for normal to dry skin. As a night cream, it is ideal for all skin types.

Natural, vegan, toxic chemical free, formulated with the natural eco-certified ingredients.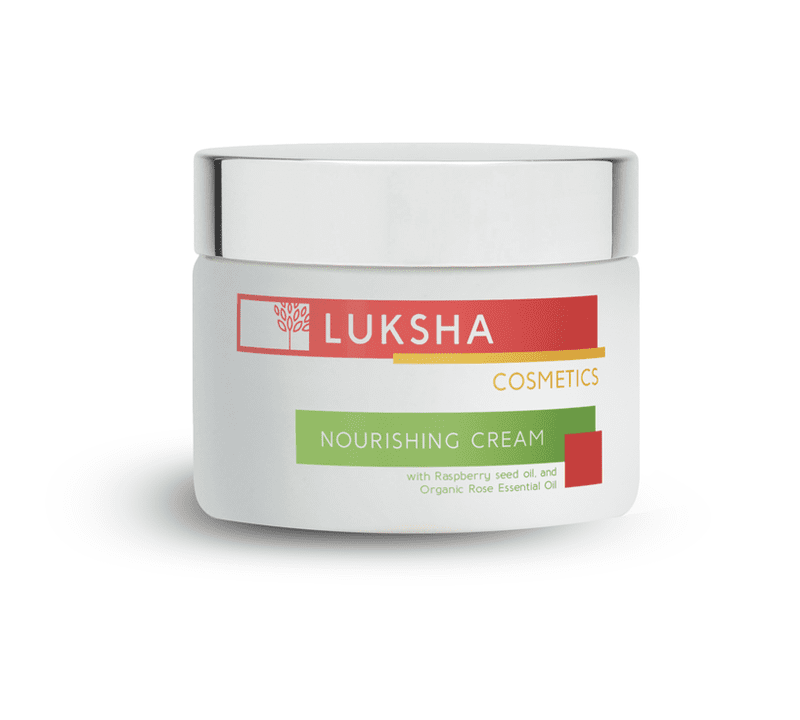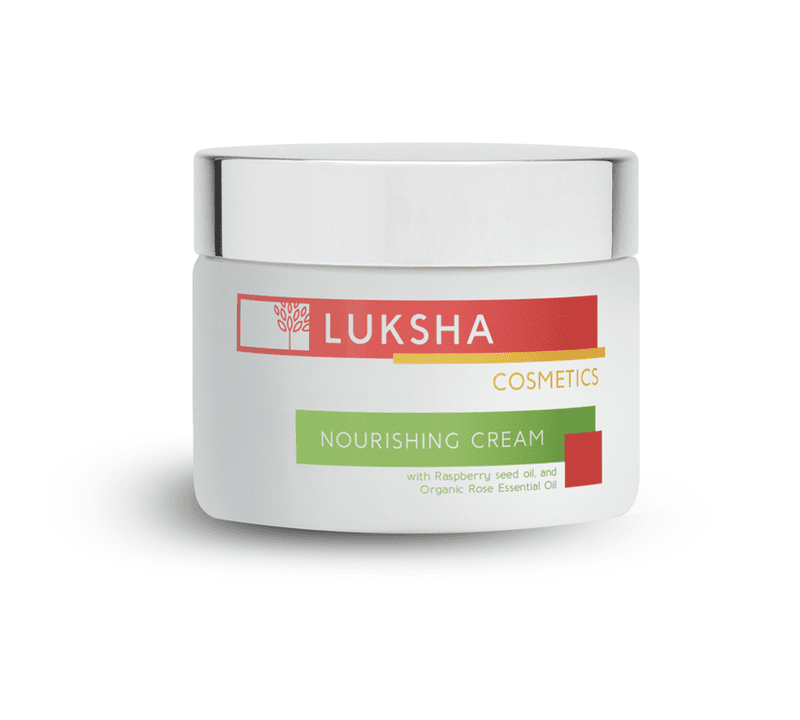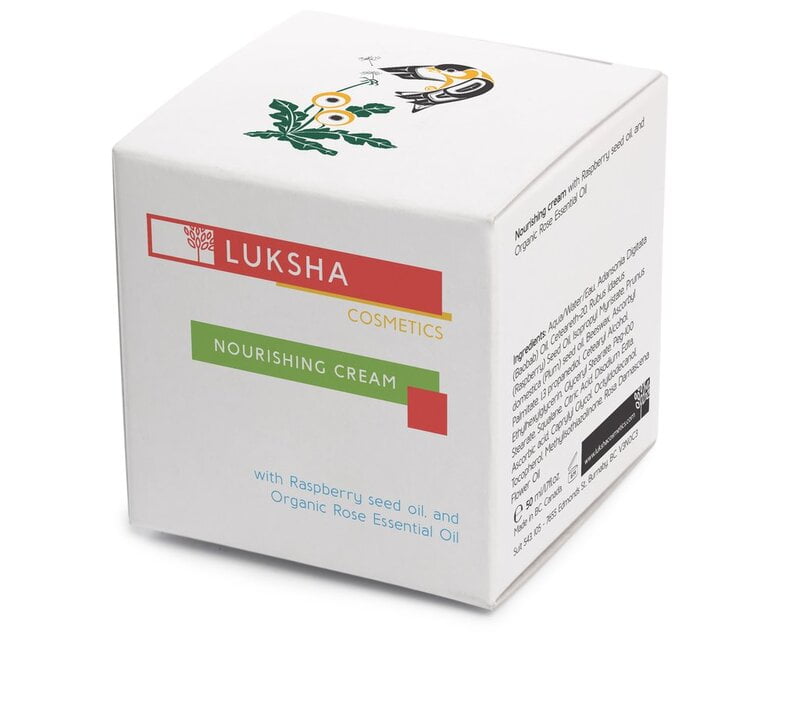 Which skin type is it good for?
✔ Normal
✔ Dry
✔ Sensitive

Solution for:
- Uneven skin tone
- Flaky irritated skin
- Fine lines and wrinkles
Key Ingredients:
Baobab oil is rich in Vitamins A, D, & E, as well as Omega 3, 6 & 9 Essential Fatty Acids. Significantly improves the structure, function, and appearance of the fatigue skin.
Raspberry seed oil is potent antioxidant thanks to its richness of Vitamin E, Omega-6, Omega-3, polyphenols, and anthocyanins. In addition, it perfectly works as a natural sun protector and has exceptional anti-inflammatory properties.
Plum seed oil - an essential source of vitamin E, C and A for the skin.

Vitamin C - stimulates collagen production, clarifies and brightens the skin. Promotes a fine, and more even skin tone.

Rosa Damascena oil (Rose Otto Oil) - well-known for its healing, soothing, and skin-glowing properties.

Use: Apply in the morning and/or evening over the clean face and neck. For the best moisturizing result apply the IH (Intensive hydrating) Serum with Hyaluronic Acid and Provitamin B5 before the